More TBA!
Saturday, September 29
Apple Stage (Keynote Speakers)
11:15-12 - Jane Velez-Mitchell "Why Your Phone Is Your Best Tool to Help Animals!"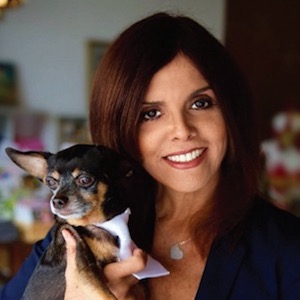 Jane Velez-Mitchell is the founder and editor of JaneUnChained, a social media news network on animal rights and veganism. Her daily live cooking segment features plant-based dishes. For 6 years, Jane hosted her own show on HLN/CNN Headline News. She has won 4 Genesis Awards from the Humane Society of the United States. She is also the author of 4 non-fiction books, and produced the award-winning documentary Anita Velez: Dancing Through Life.
12:10-12:40 - Kristina Carrillo-Bucaram "Fully Raw"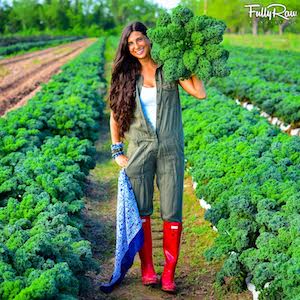 Kristina is a YouTube celebrity, raw vegan chef, and the author of The FullyRaw Diet. She is the founder and creator of FullyRaw, the Rawfully Organic Co-op, and FullyRaw Juice. A pioneer in the organic food co-operative movement, she is based in Houston, Texas.
12:50-1:30 - Julieanna Hever "Food is Medicine: Simple Steps to Fill Your Plate with Delicious Food"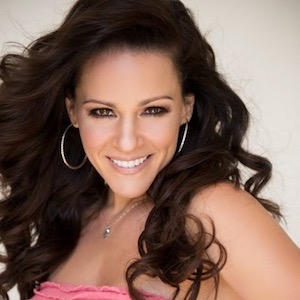 Known as The Plant-Based Dietitian, Julieanna has a bachelor's of arts degree in Theatre from UCLA and a master's of science degree in Nutrition from Cal State Northridge. She has authored four books, including the new Plant-Based Nutrition (Idiots Guide), and two peer-reviewed journal articles on plant-based nutrition for healthcare professionals. She is the nutrition columnist for VegNews Magazine, and co-hosts Home Sweat Home on Facebook.
1:40-2:40 - Jasmin Singer "Always Too Much and Never Enough"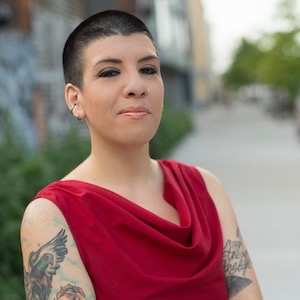 Jasmin is the author of the memoir, Always Too Much and Never Enough; the cohost of the Webby-recognized Our Hen House podcast; and the Senior Editor for the award-winning VegNews Magazine. She was named a "40 Under 40" by The Advocate Magazine and a top "Eco-Preneur" by Go Magazine. She can be seen in the award-winning documentaries Vegucated and The Ghosts In Our Machine, and has also appeared on the Dr. Oz Show and HuffPo Live. Last year, Jasmin's TedX talk, "Compassion Unlocks Identity," debuted.
2:50-3:20 - Jacque Tarlton & Marzia Prince "WTF: Where's the Fiber?!"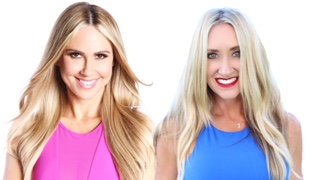 Jacque and Marzia, known as The Plant Chics, are plant-based coaches who work with women to help them find food freedom. They have partnered with leading global brands on custom keynotes and wellness programs. 
3:35-4:45 - Dr. Justyna Sanders "The Whole Plant-Based Lifestyle: A Doctor's Prescription for Health"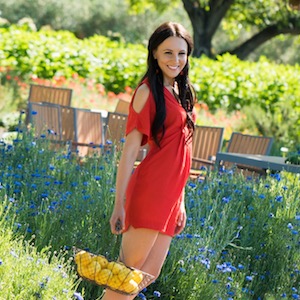 Dr. Sanders is the CEO and founder of Prescription Lifestyle, whose objective is to influence the use of whole plant-based nutrition as medicine. She completed her medical training at Poznan University of Medical Sciences and also has a bachelors degree in kinesiology from McMaster University. She is certified in plant-based nutrition, and is a keynote speaker and recipe developer.
Pear Stage (Cooking Demos)
11:05-11:45 - Auset Selassie "Eating Love"
Chef Auset has worked in the food services industry for more than 12 years. She first learned about vegan cuisine as a cook at a yoga and meditation retreat in New York, and then in India. She graduated from the Culinary Institute of America, then traveled through Italy and France to learn those cuisines. Back in New York, she worked as a private chef and became a certified Health Coach from the Institute of Integrative Nutrition. She has also worked in fine dining and Michelin Star restaurants across the globe.
1-1:45 - Eleni Simos "Avocado Pesto Over Zoodles"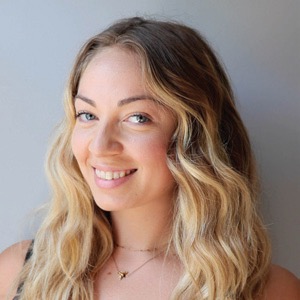 Eleni Simos is a certified Holistic Health Coach and plant-based chef. Known as "The Clean Eating Chick," she is dedicated to educating people on the importance of healthier habits, self-love and a positive mindset for optimal health. She shares her recipes, healthy lifestyle tips and nutritional consultation services through her website TheCleanEatingChick.com.
2-2:45 - Leslie Tarian 
Leslie Tarian is a Certified Natural Chef through Bauman College in Berkeley. She has worked as a line cook at the vegan restaurant, Millennium in Oakland, and is currently at Plant Food & Wine in Venice, California. Leslie also delivers meals for private clients. She loves learning about and creating delicious, plant-based meals.
3-3:40 - Hannah Kaminsky "Souper Bowls"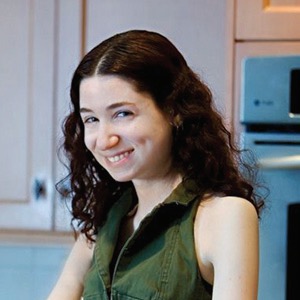 Hannah Kaminsky has developed an international following for her delicious recipes and mouthwatering food photography at the award-winning blog BitterSweetBlog.com. She is the author of My Sweet Vegan, Vegan Desserts, Vegan à la Mode, and Easy as Vegan Pie. Passionate about big flavors and simple techniques, she works in San Francisco's bay area developing recipes and photographing food from morning to night.
4-4:45 - Chandra Lee "Embrace Raw Living"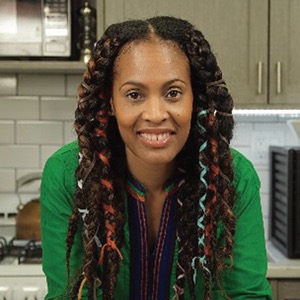 Chandra Lee, a former fashion photographer, is now a holistic nutritionist, herbalist, alchemist, raw vegan chef, and spokesperson for Alkaline Living. Her company Organic Flava's was founded in 2007. She holds a Master of Science in Nutrition from New York University, and completed the Dietetic Internship at the Veterans Affairs Medical Center in the Bronx, New York. She is also a graduate of the Natural Gourmet Institute for Health and Culinary Arts in New York City, and certified as a chef. In addition, she is certified as a Vitalist and Herbalist, through the program at OHR in Queens. 
Mind Body Zone
12-12:45 - Tristan Gutner "Encoded to Thrive"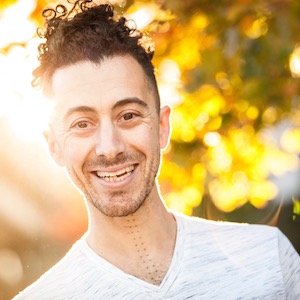 Tristan Gutner is a success coach, teacher, and speaker. He supports spiritual entrepreneurs and visionaries, encouraging them to own their unique genius and to build the exquisite life and business that they are meant for.
Kumquat Kids' Area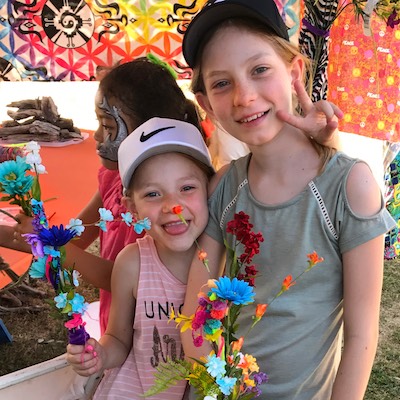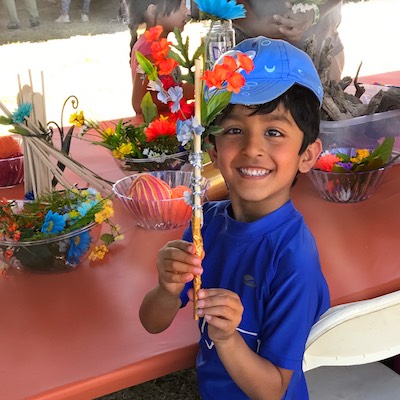 Kids, come visit your special Festival space for mindful arts and crafts, conscious coloring, balloons, face-painting, interactive entertainment and a lot more veg-oriented fun!