Please note this is the 2017 Sunday Schedule. Sign up on our mailing list or check back at a later date for 2018 Festival updates.
Sunday, September 17
Apple Stage (Keynote Speakers)
10:40-11:10 - Shoshana Chaim "How to Get Children (of any Age) to Eat Plant-Based"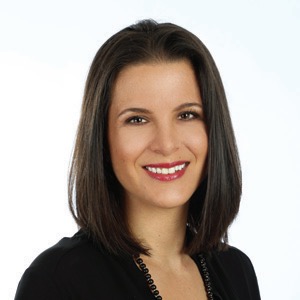 Shoshana Chaim is a Family Health and Wellness Coach ​at planttrainers.com ​working with busy parents and families to alleviate the stress in life caused by diet, unhealthy lifestyle, and chronic illness. With an emphasis on plant-based nutrition and individualized action steps, Shoshana heals people from the inside out, so that they can finally stop surviving and start thriving again. Shoshana is featured as the co-host of the Plant Trainers Podcast, as well as a magazine writer, TV guest, international speaker and runs corporate retreats. Shoshana is also a kids yoga instructor teaching both children and school teachers. She lives in Toronto with her husband, two children and rescued cat, Obi.
11:15-12 - Lisa Karlan "Why Going Vegan Now is More Important than Ever"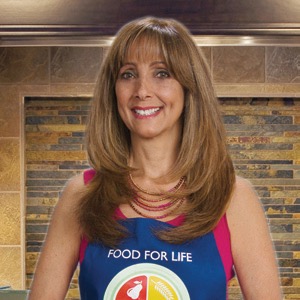 Lisa Karlan is a health educator and nutrition consultant. With a background in public health, nursing and plant-based nutrition, she teaches others how to make informed, compassionate and sustainable choices for food, clothing and and other products. Lisa is a certified Food for Life Instructor with the Physicians Committee for Responsible Medicine. She is also the co-producer of LunchBreakLIVE with Jane Velez-Mitchell (a daily FB LIVE cooking show), and she reports for JaneUnChained.com (a multi-platform social media news outlet covering animals rights events, vegan festivals and nutrition conferences).
12:10-12:45 - Scott David "The Effectiveness of Undercover Investigations"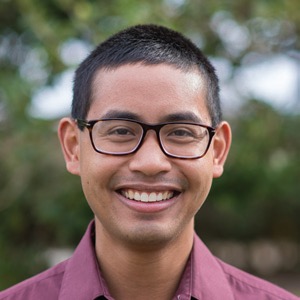 Scott began cutting animal products out of his diet in 2010. After getting his master's degree in Applied Ecology, he joined an afterschool education program where he taught students about animals and the environment. He then worked for two years as an undercover investigator for Compassion Over Killing. During this time, he conducted investigations in three different slaughterhouses: Mountaire Farms in North Carolina, Quality Pork Processors in Minnesota, and Superior Farms in California. Now retired from the field, he spends his time offering support to COK's current investigators.
12:50-1:30 - Jeff Stanford "Running a Sustainable Business as a Mindset for Personal Growth"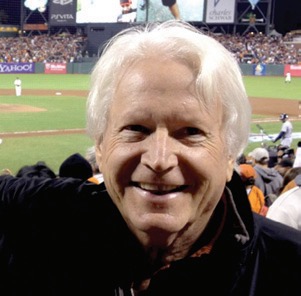 Jeff Stanford, with his wife Joan, moved to the Mendocino coast of California in 1980. They converted a bare-bones motel into a AAA Four Diamond inn and eco-resort dedicated to living sustainably. There, with their two young children, they raised, and continue to have, llamas, horses, swans, and rescued dogs and cats on a working organic farm and inn. Believing that personal transformation most easily begins in the kitchen, they opened The Ravens Restaurant. Vegetarian from the outset, Jeff and Joan converted to 100% plant-based cuisine in 2011, and at that time became North America's only vegan resort. Both Jeff and Joan are active in promoting healthy life choices. The inn's wellness center offers classes to the public and guests including Creative Playshops, cooking, nutrition, gardening, Chinese medicine, and experiences on the adjacent Big River. See stanfordinn.com for more information
1:40-2:10 - Dr. Shruti Scott "You are what you eat. Eat to live."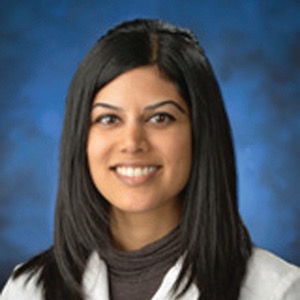 Shruti Scott is a practicing Internal Medicine physician who earned her bachelor's degree in psychobiology from UCLA, her master's in public health from UC Berkeley, and her doctor of osteopathic medicine from Western University. Currently, she is completing her sixth year of post residency training at UC Irvine. She has been a vegetarian her whole life and is trying to adopt a vegan lifestyle. Her presentation is about chronic diseases in the US, the medical literature that supports a vegetarian diet for improving chronic diseases (hypertension, diabetes, high cholesterol, coronary artery disease), what a whole-foods plant-based diet is, and common misconceptions about it.
2:15-2:45 - Sid Garza-Hillman "Raising Healthy and Happy Vegan Children"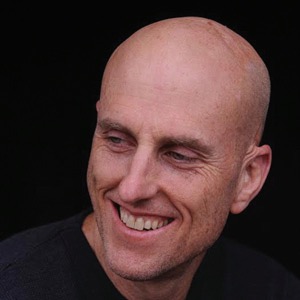 Sid Garza-Hillman, podcaster and YouTuber, is the author of Approaching the Natural: A Health Manifesto and Raising Healthy Parents: Small Steps, Less Stress, and a Thriving Family. He graduated from UCLA with a BA in Philosophy, and is a public speaker, certified nutritionist, and Small Steps Coach. He is the Wellness Programs Director at the Stanford Inn Eco-Resort, an ultra runner, and Race Director of the Mendocino Coast 50K trail ultramarathon. Sid lives on California's Mendocino Coast with his wife and three children, horse, dog, and two cats. See sidgarzahillman.com for more information.
2:50-3:50 - Charles Horn "Vegan Hollywood: How Hollywood Can Become A Force For Animal Rights"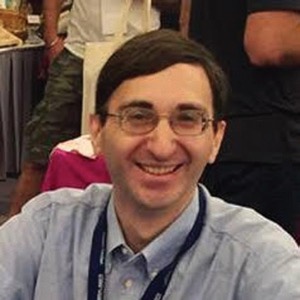 Charles Horn is an Emmy-nominated comedy writer and producer. Born and raised in Toronto, he received his Ph.D. in Electrical Engineering from Princeton University. He has written for Fugget About It (Hulu), Robot Chicken (Adult Swim), and Robot Chicken: Star Wars (Adult Swim), and has sold a number of TV pilots. He is also the author of Meat Logic: Why Do We Eat Animals?.
4-4:45 - Sharon Nuñez "Helping Animals Around the World"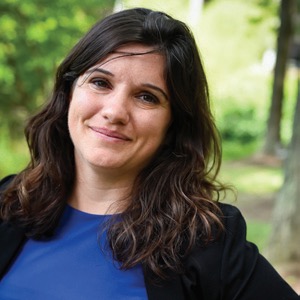 Sharon Nuñez is the co-founder and President of Animal Equality an international organization working with society, governments and companies to end cruelty to farmed animals. Animal Equality is present in eight countries and has been selected as one of the most effective animal protection organizations in the world by Animal Charity Evaluators for three consecutive years since 2014. Sharon is also the co-editor of LiberAnima, a book collection that promotes animal rights in Spanish-speaking countries.
Pear Stage (Cooking Demos)
10:45-11:45 - Renee Beauchamp from Kuli Kuli Moringa "How to Cook with Moringa, the Most Versatile Superfood"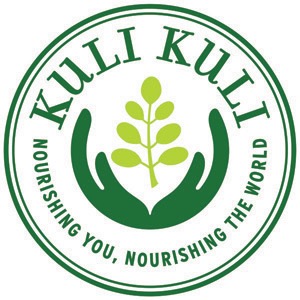 Boost any dish and reinvigorate your body with moringa, the super green that is more nutritious than kale. Join Kuli Kuli to learn about the benefits of incorporating moringa into your diet through a demonstration on how to make a protein-packed Pina-Avocado Moringa Smoothie and Moringa Guacamole. These easy to make recipes are a great way for Vegetarians and Vegans to incorporate more iron, calcium, beta-carotene, B vitamins and protein into their diet.
12-12:45 - Jill Nussinow "With and Without Pressure: Fast, Fresh and Fun Food"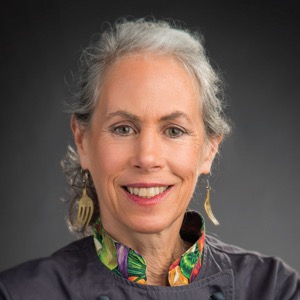 Jill Nussinow is a Registered Dietitian who has been teaching plant-based, whole foods cooking for more than 25 years at Santa Rosa Junior College and elsewhere. She is the author of four cookbooks, including The New Fast Food: The Veggie Queen Pressure Cooks Whole Food Meals in Less than 30 Minutes. Jill enjoys frequenting local farmers markets, mushroom hunting, and teaching fermentation classes. She has been a regular cooking teacher and nutrition presenter at Rancho La Puerta resort and spa in Tecate, Mexico. See theveggiequeen.com for more information.
1-1:45 - Sandra Sellani "Lunchbreak Live: Five Vegan Dips You Can't Live Without"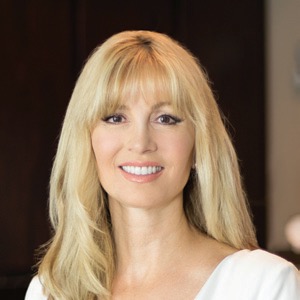 Sandra and her twin sister, Susan, are the brains behind the award-winning "40-Year-Old Vegan" Cookbook, which helps people get leaner, cleaner and greener in the second half of life. Sandra has an Executive MBA from Pepperdine University. She completed her culinary training at Matthew Kenney Culinary Academy and has a certification in Plant-Based Nutrition from the T. Colin Campbell Center for Nutritional Studies. Sandra is a regular guest host on Jane Velez Mitchell's Lunchbreak Live program, a live, interactive cooking show on Facebook. Her cooking demo will be broadcast live on Facebook to viewers worldwide.
2-2:45 - Yovana Mendoza "Creamy Pesto Zucchini Noodles"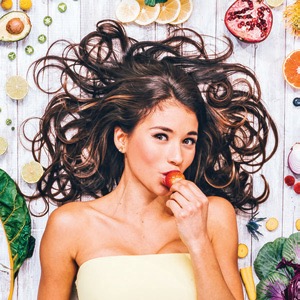 Yovana Mendoza, the founder of Rawvana, brings a vibrant and authentic voice to living a healthy, conscious, vegan lifestyle. She flips the standard narrative on its head, emphasizing abundance over restriction. With almost 3 million followers, she enthusiastically cultivates a welcoming and inclusive space for those looking to improve their lifestyles and lives.
3-3:45 - Jacques Laventure aka "The Naked Chef" "Texas BBQ Pulled Jackfruit"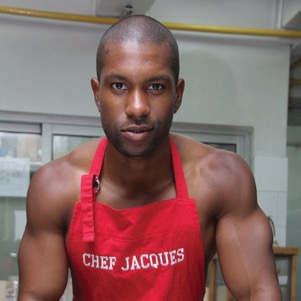 Jacques Laventure's healthy dishes incorporate traditional cuisines with his desire for natural flavors. He mixes in flavors from the Texas BBQ ,Caribbean and Haiti where he grew up with his family. Jacques is part of the Haitian Culinary Alliance, a Global Non-Profit educational networking organization of hospitality and culinary professionals. He also gives back through health and fitness educational programs to underprivileged children in US and Haiti.
4-4:45 - Ted Lai "Easy Cashew Alfredo Pasta"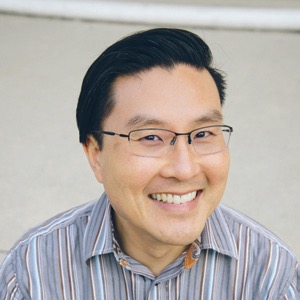 From humble beginnings as a four-year-old making peanut butter and pickle sandwiches to his current work starting a food business and sharing meals with friends, family, and at special events, Ted has always understood the power of food in life. A vegan father of a plant-based family, Ted is known best on social media as @WokWildside but also hosts the @VeganMacGyver show where he creates meals in a hotel room with minimal equipment and ingredients (distributed on FaceBook through Vegan Outreach). His latest venture is Plant Alchemy, a small-batch vegan cheese, seitan, and plant-based protein substitute business in Southern California. You can find information through @EatPlantAlchemy on Instagram. 
Mind Body Zone
10:30-11:20 - Create Yoga presents Amber Costilow and Ahmed Elaasar "Taste the Rainbow"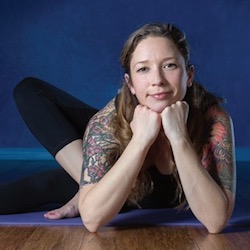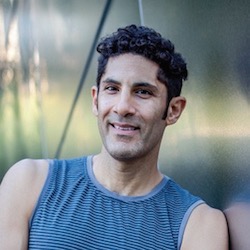 Amber Costilow (athlete, bodyworker, nutritionist, photographer, lioness, dreamer) seeks to empower, align, create, play, and inspire.
Ahmed Elaasar developed his love and passion for yoga while on a reconnecting with his roots trip in Cairo, Egypt. It was the strong physical practice that first attracted him to yoga; yet it was amidst the noise and chaos of Cairo where Ahmed fell in love with yoga as each guiding breath helped center him and calm his mind.
Join Amber and Ahmed for an all-level Chakra-illuminating flow designed to feed your energetic body.
11:30-11:50 - Jacques Laventure "Stress Free Meditation"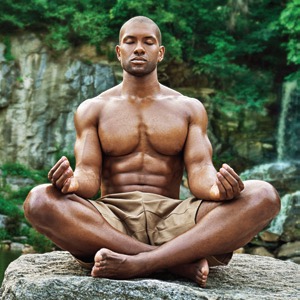 Stress Free Meditation is a simple, natural technique practice for 20 minutes sitting comfortably with the eyes closed.​ This is a chance to reset from the influences of the world. In a society that constantly challenges your identity, this is an opportunity to solidify that you are enough. In the world that we live in, we are forced to constantly adapt. However, meditation allows you to hit the "reset" button and realign yourself of who you are.
12-12:45 - Emily Davenport "Hyperslow Yoga"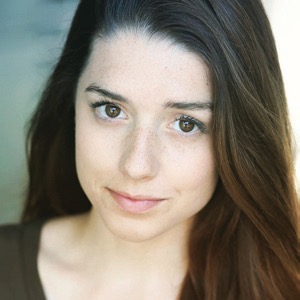 Emily Davenport is one of the founders of Hyperslow, an LA refuge offering yoga, meditation, and a cafe stocked with locally grown, organic, and simple fare. Additionally it serves as an R&D space for entrepreneurs to work in-house with a gallery space featuring their wares. Emily is also a sought-after working actress and artist.
12:50-1:25 - Lincoln Kamm "Out Of Your Mind"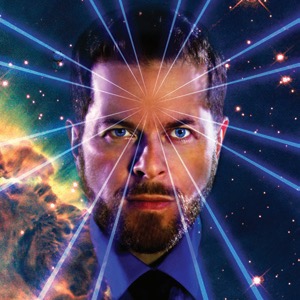 Lincoln's unique shows feature a personalized blend of interactive mind reading, comedy, and sleight-of-hand artistry. He has performed over two hundred shows at the world famous Magic Castle in Hollywood since 2005, plus thousands of performances at theaters, corporate events, and private parties. Lincoln is famous for his high-end and sophisticated, yet very funny and friendly style of entertainment. He is also a consultant and keynote speaker in such diverse subjects as how to develop creative intuition for the purpose of innovation, the psychology of making people happy, meditation and mindfulness, vegan cooking, and stagecraft / illusions, by clients such as Hershey Park, CBS TV, and countless entertainers.
Lincoln has been vegan for many years, so if you book Lincoln for a future show and sign the contract by September 20th, mention CA Vegetarian Food Festival for a 20% discount. Visit www.LincolnWorld.com for more details.
1:30-2 - Andaaz Dance Academy "Bollywood Dance Session"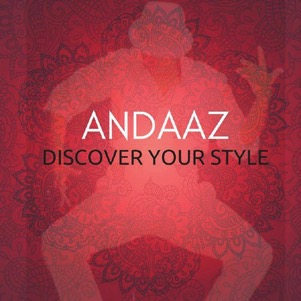 Andaaz Dance Academy brings you a fusion dance class in a joyful and friendly atmosphere. The academy also offers classes in Indian classical folk dance, Bollywood hip-hop, and Locking.
2-2:45 - Robby Barbaro & Tara Kemp "Foods for Diabetes: What to Eat & Why"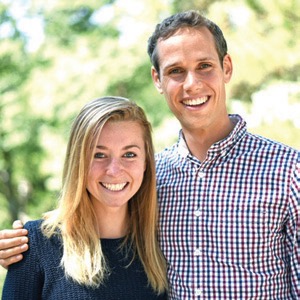 In this presentation you will learn exactly what foods are ideal for all forms of diabetes and why those foods are effective at reversing insulin resistance.
Robby Barbaro is the cofounder of Mastering Diabetes and has been living with type 1 diabetes since 2000. Robby graduated from the University of Florida and worked at Forks Over Knives for six years before turning his attention in 2016 to coaching people with diabetes full time. Robby enjoys exercising every day, spending time with friends, and sharing his lifestyle on Instagram, Snapchat and Facebook.
Tara Kemp has been active in the field of health and nutrition for many years, including working with Forks Over Knives, Engine 2, and Dr. Neal Barnard and the Physicians Committee for Responsible Medicine. Tara has a bachelor's degree in Education from Bucknell University, a Certificate in Plant-Based Nutrition from eCornell, and is a Certified Food For Life Instructor through the Physicians Committee.
3:10-4:45 - Studio B by Sophie Dance "Fundamentals of Hip Hop"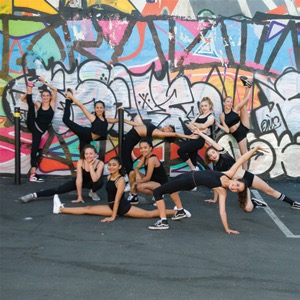 Studio B by Sophie Dance is giving you a fun hip hop workout and dance show. They will be teaching you the fundamentals of hip hop. So hop in to get strong and break it down. Their competition girls will be putting on 2 live shows, at 3:10 and 4:30, stick around for both and dance it out in between!
Banana Stage
10-10:45 - Shivan Bonanno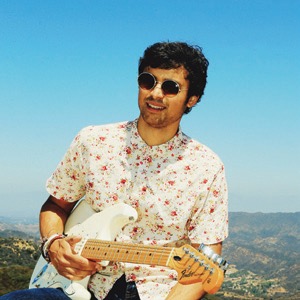 Shivan Bonanno's musical journey started when he was teenager who fell in love with music and picked up a pen, paper, and guitar. His musical style ranges all over an eclectic pallet: acoustic, upbeat pop, and retro rock. His new release, The Meantime EP, is available on Spotify, iTunes, and Amazon. His Youtube and Soundcloud accounts feature a constant stream of new and unreleased material. Shivan regularly plays shows around Los Angeles and is soon to graduate from UCLA with a degree in neuroscience.
11-11:45 - Dan Millward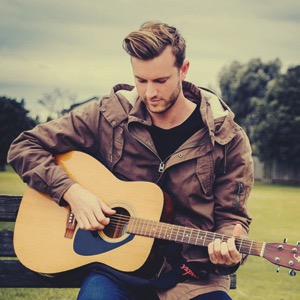 Dan Millward is an independent singer/songwriter from New Zealand and is currently based in California where he is continuing to write and release music in addition to doing live shows. As a musician, composer and lyricist, music has been part of Dan's life since he was a young child. At just 8 years old he started playing the drums in a band and since then he learned guitar and began writing songs at a young age.
His songwriting has been influenced by his diverse musical background. From this influence, Dan's unique sound has turned into a beautiful blend of pop, acoustic music and R&B. Dan believes that "music is one of the best mediums through which we can express ourselves, heal our heart, and lift our spirits."
12-12:45 - Dig The Kid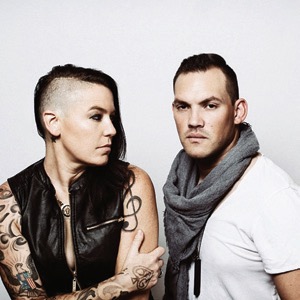 DtK is a power duo consisting of Lisa (Dig) Mongelli and Cory (Kid) Todd. Since 2013, they have built a following through their dynamic live performances. They released a pair of EPs while licensing their songs to Showtime's Shameless series, ESPN, a trailer for Gabriel Iglesias' The Fluffy Movie, and the GoPro Indy Grand Prix at Sonoma Raceway. Five of their original songs were also used as part of the 2014 and 2015 video marketing campaigns for the women's fashion line bebe. In 2015 they wrote the end title (which went on to become the theme song) for the remake of the classic film Point Break. In 2016 they completed recording their first full-length album, "Ballad of Youth," which will be released this year. 
1-1:45 - NjP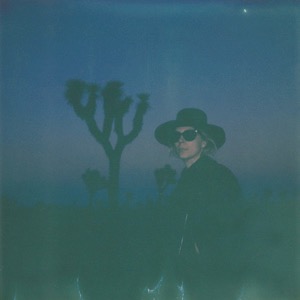 NjP is an artist in the most honest sense of the word. A songwriter, composer, multi instrumentalist to a producer and performer. After last year's release of "HEARTS AREN'T LONELY", NjP has decided to take a different direction for her sound. Fusing her knowledge of folk music with her desires of new lucid sounds and harmonies, NjP is coming up with a unique and lush soundscape of her own. She is currently working on a new EP, splitting her time between Toronto, Canada and Los Angeles, California to complete the new project.
2-2:35 - KiSMiT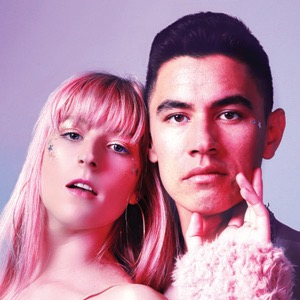 KiSMiT is an indie-pop duo based in Los Angeles, CA with the interwoven sounds of California native Carly Barnette and Cape Town native Baz King. The two crossed paths in a songwriting class at Berklee College of Music late 2013 and made an instant creative connection. Their unique sound that draws inspiration from an eclectic combination of artists like Allen Stone, Regina Spektor, Justin Timberlake and Fleetwood Mac has allowed them to play notable venues like The Viper Room, Hotel Cafe, SoFar Sounds Los Angeles and many more!
2:45-3:30 - Timothy Bloom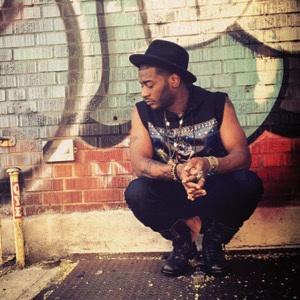 Two-time Grammy Award-winning singer/songwriter/producer and VH1 You Oughta Know Artist, Timothy Bloom recently release disc-one, "The Beginning", from the upcoming trilogy series, "The Life Trilogy." "The Beginning" was released via his label imprint, Beyond The Sky Music.
3:45-4:15 - Mesmi & Skatterplot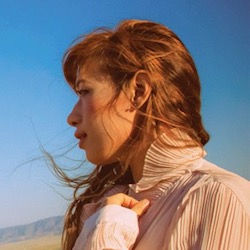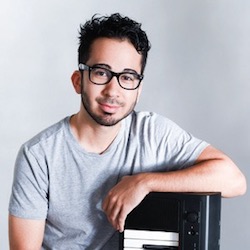 Mesmi is an award-winning indie pop artist based in Los Angeles. Touched by the ways music can inspire, heal and reveal, she draws influence from the greats in pop, folk and soul, striving to create music that is as honest, fearless and powerful in its expression and exploration of today's world. Her songs have garnered her such honors as GRAMMY Amplifier 2016 Finalist, Deli Magazine Artist of the Month and International Songwriting Competition Semifinalist.
Skatterplot is the music creation of Steven Solomon. Raised in Chicago's jazz scene, Skatterplot is also a gigging pianist between the Chicago and Los Angeles area, playing piano music for all occasions. His original pop music sounds like a mix of Coldplay, MGMT, Ben Folds, Depeche Mode and Vampire weekend jamming together. He has been playing piano and writing original music since age 10, performing over 1,000 performances and writing over 200 songs. You can hear and see more of his music by searching anywhere online, just type in Skatterplot. That's Skatterplot spelled with a "K."
4:30-5 - Anne Tello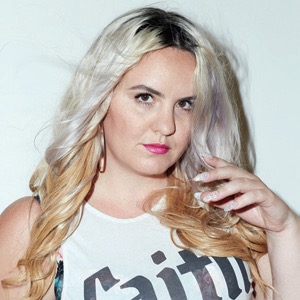 Anne Tello is a New York/ Los Angeles based artist in the world of dance-pop. The CA Vegetarian Food Festival marks the end of her cross country ""love truck"" tour. In addition to performing, she will be heading a ""random acts of kindness"" fundraiser, involving flowers, raising funds for The Shelter Partnership which does an incredible amount of work addressing basic human needs to homeless populations in Los Angeles.
Kumquat Kids' Area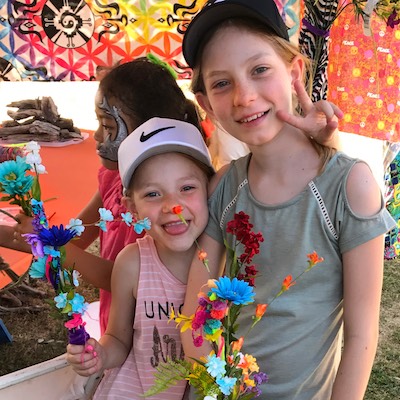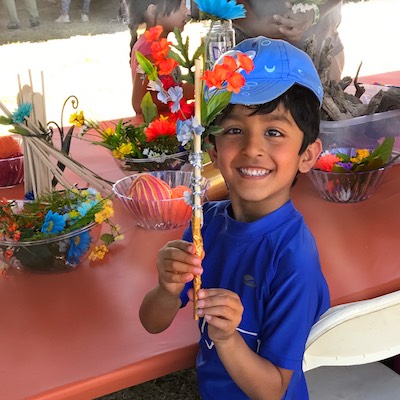 Kids, come visit your special Festival space for mindful arts and crafts, conscious coloring, balloons, face-painting, interactive entertainment and a lot more veg-oriented fun!
Among the special guests to appear in the Kumquats Kids' area are:
Cosmic the Clown
Embrace your inner avatar with Cosmic the Clown (also known as Amanda). Together, create a Now world with magic, akashic cypher sessions, balloon art, and spirulina facials. Amanda is an improvisation artist who plays various roles on the life stage. Currently she works as a vocalist, flutist, song-writer, producer, public speaker, eco-village cultivator, and children's entertainer. She also facilitates a space for indigenous artists to get funding for creating art that makes an impact on the world.
Missy Galore
Coming from the Land of Love, meeting every breath as a cosmic hug, Shamanatrix Missy Galore creates music and art to galactivate hearts! She is the winner of the 2016 Global Peace Song Award for best pop song: Love*o*lution. Missy also won the Federation of World Peace + Love Award for her artistic contributions. She works as a singer, event emcee, workshop leader, and wedding officiant.
CA Vegetarian Food Festival Bar
Cocktail Demonstrations throughout the day by The Cocktail Academy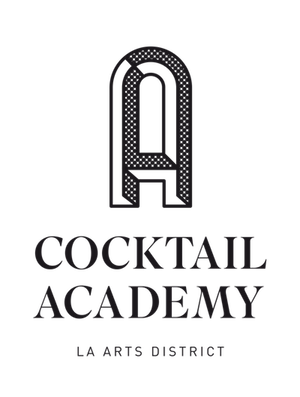 Cocktail Academy is the most trusted name in cocktail events. They provide varying degrees of cocktail programming support from conception to execution and have developed one of the most comprehensive staff training programs in the industry. Helping clients design efficient bars, consult on equipment, inventory development and develop custom cocktail menus that complement venue décor, food menu, and food/drink trends.