Please note this our 2018 Schedule. 2019 Schedule TBA.
Saturday, September 29
Apple Stage (Keynote Speakers)
WIll Tucker Emcee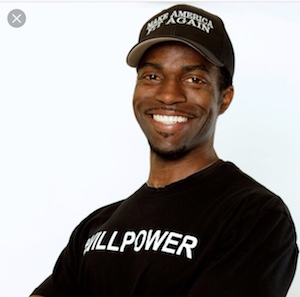 Founder of WTF! (Will Tucker Fitness) and Four-Time Natural Bodybuilding Champion, Will Tucker is a highly sought after speaker and wellness coach. The 47-year-old Mesa, AZ fitness guru has been rightfully dubbed America's Vegan Trainer™ for his remarkable ability to improve people's health and vitality by incorporating plant-based nutrition combined with functional exercise. He constantly dispels the myth that animal protein is required to build an outstanding physique. Instead he focuses on giving the body predominately fresh fruits and vegetables for better cellular health while maximizing aesthetics.
11:15-12 - Jane Velez-Mitchell "Why Your Phone Is Your Best Tool to Help Animals!"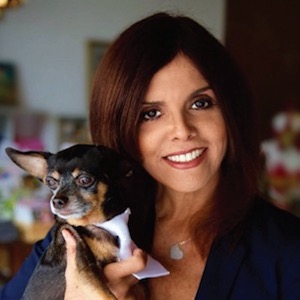 Jane Velez-Mitchell is the founder and editor of JaneUnChained, a social media news network on animal rights and veganism. Her daily live cooking segment features plant-based dishes. For 6 years, Jane hosted her own show on HLN/CNN Headline News. She has won 4 Genesis Awards from the Humane Society of the United States. She is also the author of 4 non-fiction books, and produced the award-winning documentary Anita Velez: Dancing Through Life.
12:10-12:40 - Kristina Carrillo-Bucaram aka Fully Raw Kristina "My Journey to Raw Food and the Most Commonly Asked Raw Food Questions"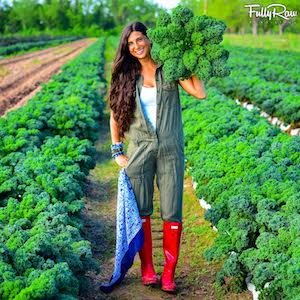 Kristina is a YouTube celebrity, raw vegan chef, and the author of The FullyRaw Diet. She is the founder and creator of FullyRaw, the Rawfully Organic Co-op, and FullyRaw Juice. A pioneer in the organic food co-operative movement, she is based in Houston, Texas.
12:50-1:30 - Julieanna Hever "Food is Medicine: Simple Steps to Fill Your Plate with Delicious Food"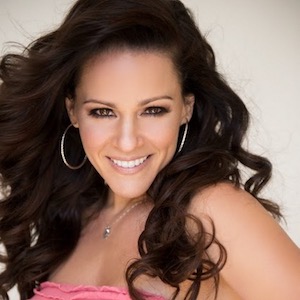 Known as The Plant-Based Dietitian, Julieanna has a bachelor's of arts degree in Theatre from UCLA and a master's of science degree in Nutrition from Cal State Northridge. She has authored four books, including the new Plant-Based Nutrition (Idiots Guide), and two peer-reviewed journal articles on plant-based nutrition for healthcare professionals. She is the nutrition columnist for VegNews Magazine, and co-hosts Home Sweat Home on Facebook.
1:40-2:40 - Jasmin Singer "Always Too Much and Never Enough"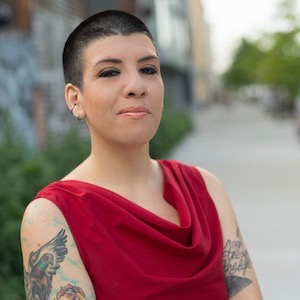 Jasmin is the author of the memoir, Always Too Much and Never Enough; the cohost of the Webby-recognized Our Hen House podcast; and the Senior Editor for the award-winning VegNews Magazine. She was named a "40 Under 40" by The Advocate Magazine and a top "Eco-Preneur" by Go Magazine. She can be seen in the award-winning documentaries Vegucated and The Ghosts In Our Machine, and has also appeared on the Dr. Oz Show and HuffPo Live. Last year, Jasmin's TedX talk, "Compassion Unlocks Identity," debuted.
2:50-3:20 - Jacque Tarlton & Marzia Prince "WTF: Where's the Fiber?!"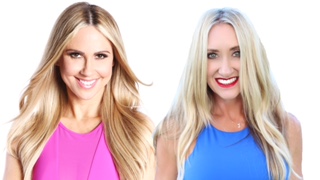 Jacque and Marzia, known as The Plant Chics, are plant-based coaches who work with women to help them find food freedom. They have partnered with leading global brands on custom keynotes and wellness programs. 
3:35-4:45 - Dr. Justyna Sanders "The Whole Plant-Based Lifestyle: A Doctor's Prescription for Health"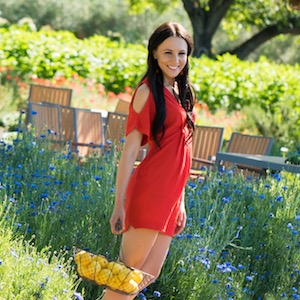 Dr. Sanders is the CEO and founder of Prescription Lifestyle, whose objective is to influence the use of whole plant-based nutrition as medicine. She completed her medical training at Poznan University of Medical Sciences and also has a bachelors degree in kinesiology from McMaster University. She is certified in plant-based nutrition, and is a keynote speaker and recipe developer.
Pear Stage (Cooking Demos)
11:00-11:45 - Chef Lynnette Astaire ""SuperFAST" Learn how to make the ancient mind + body practice of fasting work for you!"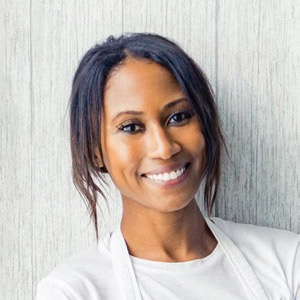 Lynnette Astaire is a chef specializing in plant-based food education and fasting of which she has over 10 years of experience. Her online platform Superfood School empowers people to get more plants on their plates and her in-person events are engaging, educational and entertaining. Originally from the U.S., Lynnette lives between Los Angeles and the Pacific Coast of Mexico where she hosts wellness retreats, workshops (and pretends to surf).
12-12:45 - Chef AJ "Healthy Made Delicious"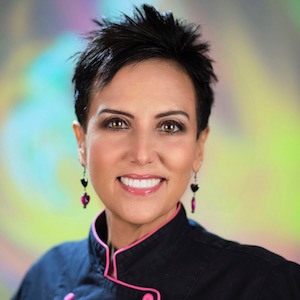 Chef AJ has been devoted to a plant-exclusive diet for over 40 years. She is the host of the television series Healthy Living with CHEF AJ which airs on Foody TV. She is the creator of the Ultimate Weight Loss Program, and of Healthy Taste of LA, as well as the YouTube cooking show The Chef and the Dietitian. Formerly the executive pastry chef at Santé Restaurant, she is the author of the popular book Unprocessed: How to Achieve Vibrant Health and Your Ideal Weight. Her latest book is The Secrets to Ultimate Weight Loss: A Revolutionary Approach to Conquer Cravings, Overcome Food Addiction and Lose Weight Without Going Hungry.
1-1:45 - Eleni Simos "Avocado Pesto Over Zoodles"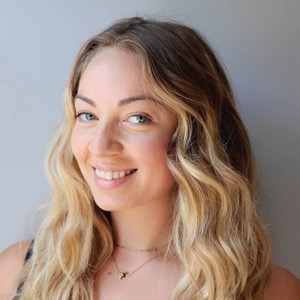 Eleni Simos is a certified Holistic Health Coach and plant-based chef. Known as "The Clean Eating Chick," she is dedicated to educating people on the importance of healthier habits, self-love and a positive mindset for optimal health. She shares her recipes, healthy lifestyle tips and nutritional consultation services through her website TheCleanEatingChick.com.
2-2:45 - Leslie Tarian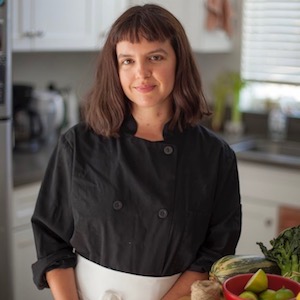 Leslie Tarian is a Certified Natural Chef through Bauman College in Berkeley. She has worked as a line cook at the vegan restaurant, Millennium in Oakland, and is currently at Plant Food & Wine in Venice, California. Leslie also delivers meals for private clients. She loves learning about and creating delicious, plant-based meals.
3-3:40 - Hannah Kaminsky "Souper Bowls"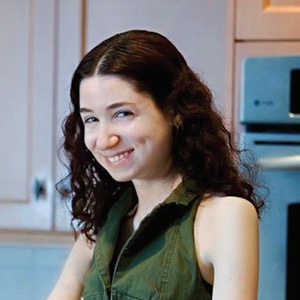 Hannah Kaminsky has developed an international following for her delicious recipes and mouthwatering food photography at the award-winning blog BitterSweetBlog.com. She is the author of My Sweet Vegan, Vegan Desserts, Vegan à la Mode, and Easy as Vegan Pie. Passionate about big flavors and simple techniques, she works in San Francisco's bay area developing recipes and photographing food from morning to night.
4-4:45 - Chandra Lee "Embrace Raw Living"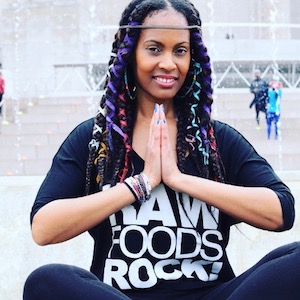 Chandra Lee, a former fashion photographer, is now a holistic nutritionist, herbalist, alchemist, raw vegan chef, and spokesperson for Alkaline Living. Her company Organic Flava's was founded in 2007. She holds a Master of Science in Nutrition from New York University, and completed the Dietetic Internship at the Veterans Affairs Medical Center in the Bronx, New York. She is also a graduate of the Natural Gourmet Institute for Health and Culinary Arts in New York City, and certified as a chef. In addition, she is certified as a Vitalist and Herbalist, through the program at OHR in Queens. 
Mind Body Zone
10-10:45 - Shivan Bonanno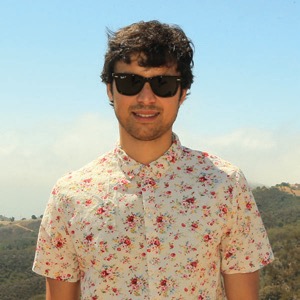 Shivan leads a double life as a postdoctoral researcher in neurobiology at UCLA and an independent musician. He writes/sings/mixes/produces/plays every instrument on his songs - with styles spanning pop, rock, R&B, electronic, dance, folk, acoustic and more – Shivan aims for a stubbornly "open" approach to songwriting – letting it come organically from the soul, but leaving freedom in thought-provoking poetry and respecting the role of the listener's interpretation of art. You can catch him playing live every few weeks in bars and venues across LA. Visit shivan-music.com, facebook.com/shivanmusicpage, www.instagram.com/shivan_music.
11-11:50 - Shakti Naam Yoga with Jenny Cho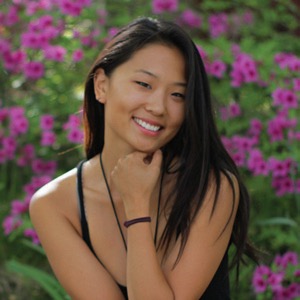 Shakti Naam yoga is a merging of science and mantra, or sacred sound, through the ancient yogic practice Sukshma Vyayama, a Himalayan yogic practice known as the "yoga of immortality." Working with the body's subtle energetic or meridian system, consciously integrated with breath, mudra and mantra meditation, Shakti Naam is an invaluable self-healing technology that balances the brain, glandular, digestive, immune and nervous systems--the entire body--for optimal well-being. Shakti Naam is a yogic practice that safely opens the heart center to bring you in alignment with your highest self while restoring youth and flexibility to body, mind and spirit.
12-12:50 - Eco-Friendly Travel, Eating, and Dancing with Nancy Pearlman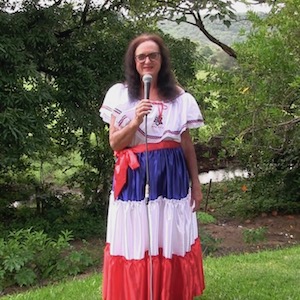 Nancy Pearlman, the Eco-Traveler, is an award-winning broadcaster, environmentalist, college instructor, anthropologist, editor, producer, politician, and outdoorswoman who has made safeguarding the earth's ecosystems her avocation and vocation.
Since 1970, when Nancy coordinated the first Earth Day in Southern California, she has worked with and continues to be involved with hundreds of conservation organizations, serving as administrator, founder, member of advisory councils, participant, and member of boards of directors. She founded the Ecology Center of Southern California in 1972, Project Ecotourism in 1993, Humanity and the Planet in 2001, Earth Cultures in 2004, and Nancy Pearlman the Eco-Traveler in 2007. She is Trustee Emeritus with the Los Angeles Community College District, having been elected to serve four terms (sixteen years) on the Board of Trustees for nine colleges.
Environmental Directions, her international weekly radio series, was started in 1977 and is now the longest-running environmental radio series in the country on broadcast and the web with 2,100 shows produced to date. As Executive Producer and Host of the three-time EMMY nominated environmental television series ECONEWS, Nancy covers every ecological issue. Since 1984, her 600 shows have been presented weekly to over 20 million homes via cable and broadcast television and over the internet.
Nancy is a world-class athlete and former regional champion in the fifty-miler. She has completed the Western States 100 miler and the Ironman Triathlon, and was ranked as one of the top 100 marathoners in the US. She has climbed over 75 listed peaks in the Sierras and at age 65 climbed the highest peak (19,336 feet) in Africa, Mt. Kilimanjaro. She still performs with the Gypsy Folk Ensemble sharing world ethnic folk dances to audiences worldwide.
1-1:45 - Anna Hurtgen "Shakti Naam - The Yoga of Immortality"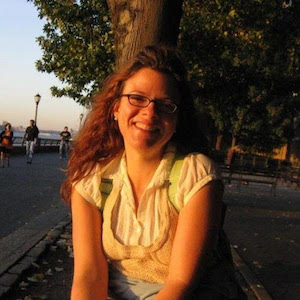 Discover the youth giving benefits of Shakti Naam, a powerful yogic science developed by the Himalayan Masters of India to restore the body after deep states of Samadhi. Shakti Naam is a brilliantly designed microform of yoga that addresses parts of the body that cannot be accessed with regular yoga or traditional workout routines. It harmonizes the endocrine, neural and immune systems to allow for greater positive mental states and an elevated, unshakable outlook on life.
2-2:45 - William A Leamon "The Naam 5"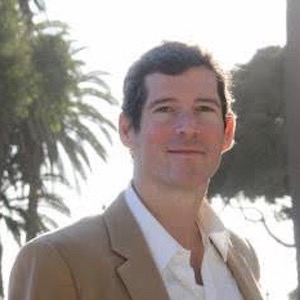 The Naam 5 is a daily wellness practice that addresses and prevents the health challenges and illnesses of the modern age (heart disease, stroke, brain chemistry, mood and mental disorders) so that you can experience radiant health, improved strength, vitality and joy! William has been teaching Naam Yoga for the past 9 years his style combines a mix of explanation, energy and love that, woven together, create a safe space for students to explore the depths of their own self-healing and the Wisdom to light the path back to their heart.
3-3:45 - Sacral Sounds Yoga with Helane Anderson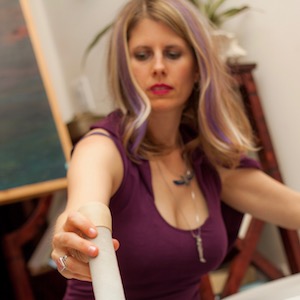 Helane Marie Anderson, author of You Are Meant to Sing!: 6 Steps to Unlock Your Inner Voice, trained as both a classical pianist and singer. She has held artistic programming positions at the Los Angeles Philharmonic and St. Paul Chamber Orchestra, served as Director of Composers & Repertoire at Boosey & Hawkes, and is adjunct faculty at the University of Southern California. In recent years, Helane has focused on creating workshops that combine her healing journey and the modalities she has studied into a space that facilitates deep healing and letting go through the voice. She has also produced two sound healing recordings, Elemental Alchemy and Painted Sound: A Journey Through the 7 Chakras. She holds a certificate in Sound Healing and Therapy from the Globe Institute in San Francisco. Visit sacralsounds.com.
4-4:45 - Shakti Sound Bath with Ana Netanel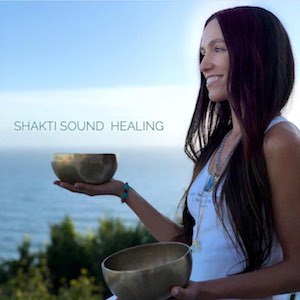 Ana Netanel is an international wellness practitioner and instructor, specializing in the restorative and healing power of sound frequency and vibration. With over 20 years of experience studying, guiding and teaching Sound Healing, Sound Baths , Kundalini Yoga and Meditation, her approach is personal, empowering and uplifting. Visit Shaktisoundbath.com.
Banana Stage
10-10:45 - Stalker Kitty with Eric Dorton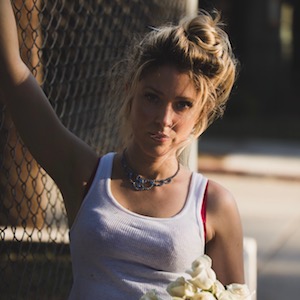 Megan Blanchard is a mixed media artist living in Los Angeles, CA. She is a prolific singer-songwriter and multi-instrumentalist who has performed all over the US. She is also an accomplished music video / rock-doc / indie director. Visit www.stalkerkitty.com.
11-11:45 - Dree Mon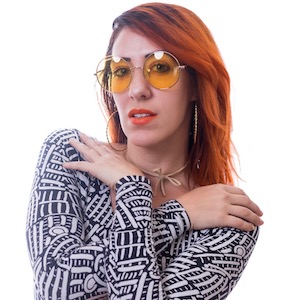 Dree Mon is a moniker for a new project from songwriter Dree Paterson. Dree Mon is an LA based artist known for a high energy blend of pop, soul, funk, disco and rock. Dree's next single Dance Like I Want To is slated to come out in October 2018 along with a dance filled music video, and a funky remix. Her debut single Rebel Soul will be heard on the upcoming Netflix film Highstrung: Free Dance this Winter.
12-12:45 - Marissa Hollenback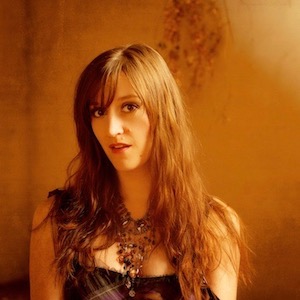 Small town girl...BIG VOICE! Marissa dreamed of living in California as a child. So, in 2006, she packed up her life into her car and drove the Historic Route 66 to Los Angeles. Since then, she has performed at The Viper Room, The Key Club, Harvelle's, Fais Do Do, (to name a few) and is currently a Principal Musician for Norwegian Cruise Lines. With the help of Kickstarter, Marissa was able to record her debut album! Things We Leave Behind is an eclectic collection of original music, old and new that takes the listener on a journey back in time...to the days when talent, powerful vocals and intimate lyrics ruled the world. You get her entire personality in this collection, from heartbreaking lyrics to funny, explicit, soulful and most importantly, honest. She makes audience members an interactive part of her shows and is even training to hold the world record for holding a note! (Current time is 38 seconds!) Be there when she breaks the 52 seconds record!
1-1:45 - Vincent Powell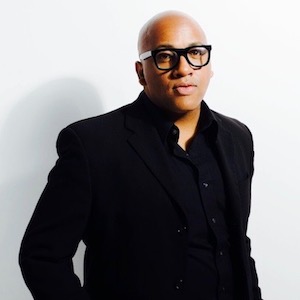 Vincent Powell was Top 10 Finalist on America's #1 Show on Fox American Idol. Powell has sung back up for such artists as Whitney Houston, Kim Burrell, Letoya Luckett, Byron Cage, Micah Stampley, & Many More. Vincent has been a featured performer for over 10 years in local, regional, and national festivals including: Dancin' in the Street...Motown & More Revue at the Miller Outdoor Theatre in Houston, Texas which attracts over 20,000 people annually. He also frequently interfaces with the city's leaders in efforts to raise community awareness through song regarding many issues such as education, children's issues awareness, and frequently appears in athletic games such as the Houston Astros meet & greet. In 2013, Vincent was a Top 10 Male Finalist for Season 12 of American Idol on Fox. His live national performance of "Cause I Love You" by Lenny Williams garnered national attention from the likes of Lenny Williams, Rolling Stone Magazine, Billboard Magazine, Mariah Carey, Jennifer Lopez, Nicki Minaj, Randy Jackson, Keith Urban and many more.
2-2:45 - Timothy Bloom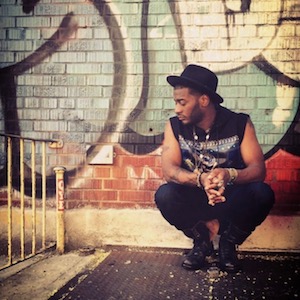 2x Grammy award-winning singer/songwriter/producer and VH1 You Oughta Know Artist, Timothy Bloom recently release disc-one, The Beginning, from the upcoming trilogy series, The Life Trilogy. The Beginning was released via his label imprint, Beyond The Sky Music. Visit www.TimothyBloom.com, Twitter: @TimothyBloom, Facebook: /TimothyBloom, Instagram: @TimothyBloomOfficial.  
3-3:45 - Chaz Mason with Shalini Varghese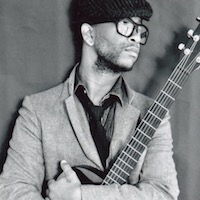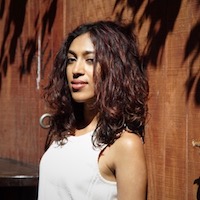 Chaz Mason is a musician/artist based in Los Angeles. He began his career at the young age of two by singing duets with mother (professional singer/songwriter Babbie Mason) which led to his success in the studio as a singer-songwriter, producer, arranger and performer with an incredible stage presence. Besides his notable vocal abilities, Chaz also plays the piano, guitar, bass and drums. This multitalented musician toured and provided support for many known artists such as Pharrell, John Legend, Patrick Leonard and Keith Sutherland. Chaz has performed internationally - to name a few: Paris, France, South Africa, Spain, The Netherlands, Morocco, Germany, London, Switzerland and nationwide in the US. New Single I'll Wait For You out now.Chaz Mason is a musician/artist based in Los Angeles. He began his career at the young age of two by singing duets with mother (professional singer/songwriter Babbie Mason) which led to his success in the studio as a singer-songwriter, producer, arranger and performer with an incredible stage presence. Besides his notable vocal abilities, Chaz also plays the piano, guitar, bass and drums. This multitalented musician toured and provided support for many known artists such as Pharrell, John Legend, Patrick Leonard and Keith Sutherland. Chaz has performed internationally - to name a few: Paris, France, South Africa, Spain, The Netherlands, Morocco, Germany, London, Switzerland and nationwide in the US. New Single I'll Wait For You out now.
Born in the California desert, Shalini Varghese captivates her audience with sweet vocals and riveting melodies coming straight from her soul. Her versatility in musical genres spans jazz, R&B, folk, and classical. She placed first in a vocal competition for her rendition of On my Own from the musical Les Miserable and was a finalist in a national Broadway competition called Wanna Be in Rent. While still in high school, Shalini was granted the honor of singing the national anthem at a charity event in front of dignitaries such as Secretary of State Colin Powell, Congresswoman Mary Bono, and former President George Bush. In Los Angeles she has lit up the stage at hot venues including the Key Club, Cinespace, House of Blues, and Sofitel. She is also a seasoned recording artist and emerging songwriter who loves to experiment with new styles of music like electronic dance music (EDM), house, and positive world.
4-4:45 - SvnZevs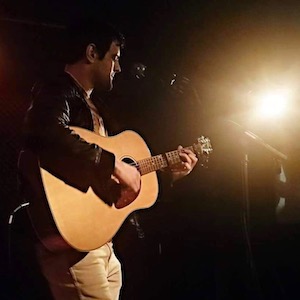 Taking inspiration from the beauty and suffering found in our collective experience, SvnZevs, the name a nod to ancient Greek Mythology, tells the tales of love, lust, suffering, heartbreak, human error, and the process of self-realization. Traces of influence from diverse acts such as The Beatles, Ed Sheeran, and Edward Sharpe and the Magnetic Zeros can be heard in the music of SvnZevs.
Kumquat Kids' Area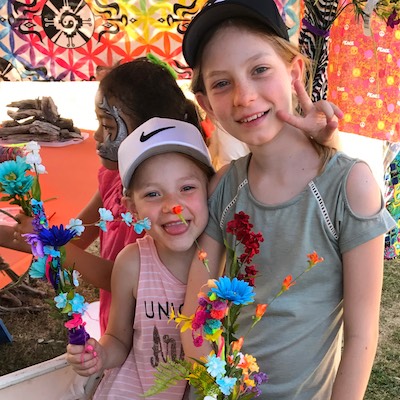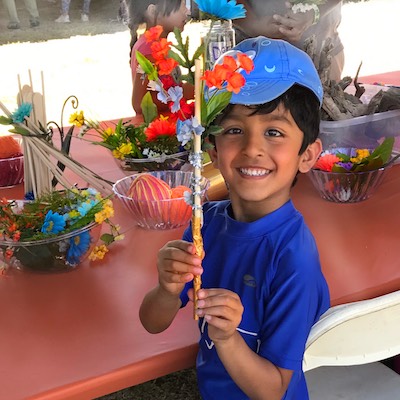 Lean and Green Kids (LGK) will be offering many fun activities for kids, including story readings, arts and crafts, and educational games. For parents, LGK will provide free pamphlets about the numerous benefits of a plant-based diet, along with recipes and other helpful resources. The mission of Lean and Green Kids is to empower kids to reach their full potential with plant-strong nutrition, creating a healthier, greener, and more socially just world for all.