Wellness Heaven at the CAVFF
LOS ANGELES—A healthy buffet for the mind as well as the body will be laid out for attendees at the third annual California Vegetarian Food Festival, taking place at Raleigh Studios in Hollywood over the weekend of September 29-30.

Several of the keynote speakers to be featured on the festival's Apple Stage will focus on how a vegan diet optimizes health.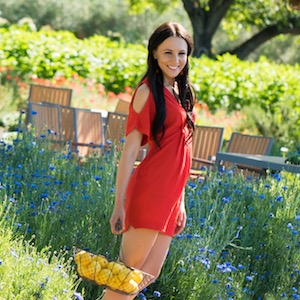 For example, Dr. Justyna Sanders will present "The Whole Plant-Based Lifestyle: A Doctor's Prescription for Health." Sanders is the CEO and founder of Prescription Lifestyle. She completed her medical training at Poznan University of Medical Sciences and also has a bachelor's degree in kinesiology from McMaster University.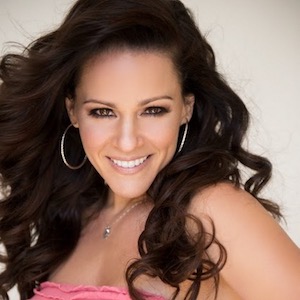 Registered dietician Julieanna Hever will also weigh in on healthy eating, delivering a talk entitled "Food is Medicine: Simple Steps to Fill Your Plate with Delicious Food." Hever has a bachelors of arts degree in Theatre from UCLA in and a masters of science degree in Nutrition from Cal State Northridge. She is the author of four books, including the second edition of the Idiot's Guide to Plant-Based Nutrition.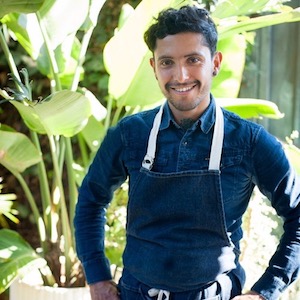 Over on the Pear Stage for cooking demonstrations, Ayurvedic chef Om Rishikesh will stay with the food-as-medicine theme as he shows how to detox using spices. Rishikesh draws upon the traditional cooking of his Colombian roots combined with the culinary training he received within an Indian monastic setting.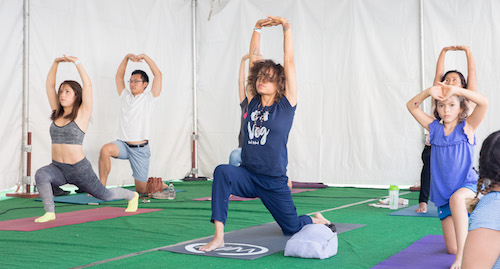 For more physical participation in the festival, attendees can head over to the Mind/Body Fitness Area for a smorgasbord of classes. On Sunday afternoon, elite-level gymnast and platform diver Cristi Christensen will lead a session incorporating Pilates, core fusion and yoga. Christensen served as the director of the Exhale Center for Sacred Movement and currently leads popular "Deep Exhale" events.

Also appearing on Sunday, empowerment coach Kristen D'Amato will demonstrate a model she created called the "Wheel of Whole Body Healing." Tristan Gutner will walk festival-goers through his "Encoded to Thrive" program. Both days of the festival will also showcase sessions of Hyperslow Yoga.

Many vendors on the festival grounds will offer products to reboot and refuel after working out. Orgain and BN Labs will show off their plant-based protein powders, whie Owyn will purvey its protein shakes and bars. Akaluck Apparel will cater to the active set with its handmade yoga pants, harem pants and boho outfits. Meanwhile, Imagine X Functional Neurology will be on deck offering rapid-release massages.

Scores of other vendors will offer samples and products for purchase, including plant-based versions of tacos, pizza, pad thai, curried chickpeas, donuts, and ice cream.

A children's activity area and a charity raffle will also be on tap.

The festival is presented by U.S. Veg Corp, a company which also sponsors plant-based events in New York City and Scottsdale, Arizona. For more information or to purchase admission tickets, visit http://www.cavegfoodfest.com.