All About Animals at this Year's CA Veg Food Festival
HOLLYWOOD--Animal adoption and welfare will be on the humans' minds at the third annual California Vegetarian Food Festival, slated to take place September 29-30 at Raleigh Studios.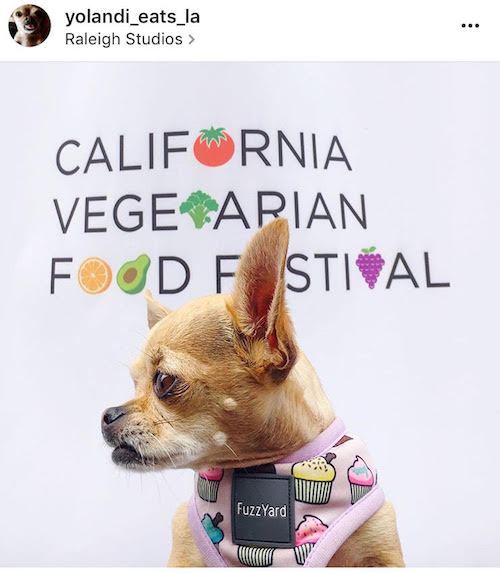 While the festival will feature scores of vegan vendors and health/wellness speakers, there will also be ready-to-adopt animals from Los Angeles Animal Services and reams of support materials on how people can save homeless and abused creatures.
Non-profit organizations such as Best Friends Animal Society, Brother Wolf Animal Sanctuary, Compassion Over Killing, and Mercy For Animals will staff information booths and sell merchandise to benefit their animal welfare activities. Proceeds from the festival raffle will go to Best Friends, which spearheads the "Save Them All" campaign and operates a multi-acre shelter in Kanab, Utah.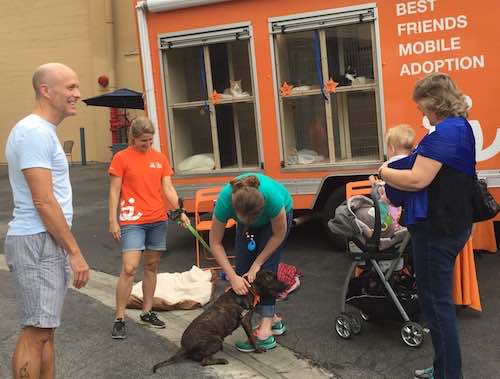 For festival-goers who want to probe animal rights issues more deeply, keynote speaker Scott David will give a presentation on "Undercover Investigations: the Fight for Transparency." Assisting with research and support for Compassion Over Killing, his investigative work has offered the first hidden-camera look inside a U.S. lamb slaughterhouse and at a Hormel supplier plant. His footage has shed light on the plight of animals in slaughterhouses across the country, resulting in media headlines in such outlets as the New York Times, Washington Post, Associated Press, and CNN.
Another hard-hitting animal activist scheduled to speak is Jane Velez Mitchell. Her talk will be on "Why Your Phone is Your Best Tool to Help Animals!" Velez-Mitchell is the founder and editor of JaneUnChained, a fast-growing social media news network on animal rights and veganism. Her daily live cooking segment features plant-based dishes. She has won four Genesis Awards from the Humane Society of the United States for her reporting on animal issues.
The festival is presented by U.S. Veg Corp, a company which also presents plant-based events in New York City and Scottsdale, Arizona. For more information or to purchase admission tickets, visit www.cavegfoodfest.com.