2019 Preview: Festival + Symposium Features Look at Plant-Based Trends
Aylon Steinhart founded Eclipse Foods, which makes plant-based dairy products that are indistinguishable from conventional dairy. After studying at Berkeley's Haas School of Business and then working with such companies as Kraft, Heinz, Nestle, and Kellogg's, he has been able to incubate dozens of startups and to advise investors on the alternative proteins space. 
Steinhart will appear as one of the judges on the festival's Banana Stage during the Kelp Tank Pitch Hour. Other judges will be Susie Picken Burch of Miyoko's Creamery and Alex Kopelyan of IndieBio. Among the startups to be featured on the live program (similar to Shark Tank) are Kube, Back of the Yards Algae Sciences, and Eat Makhana.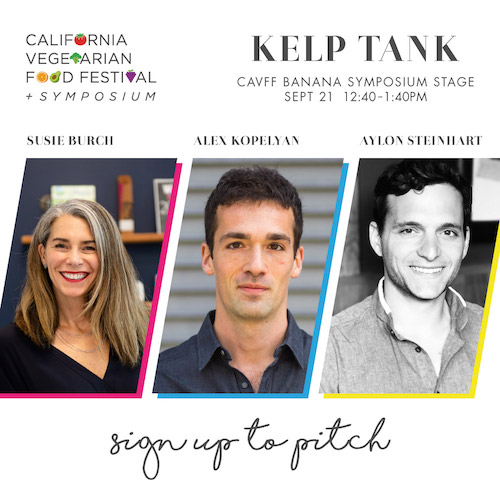 Keynoters presenting on the Apple Stage include internationally best-selling author and physician Michael Greger. He will speak on "How Not to Die: the Role of Diet in Preventing, Arresting, and Reversing Our Top 15 Killers."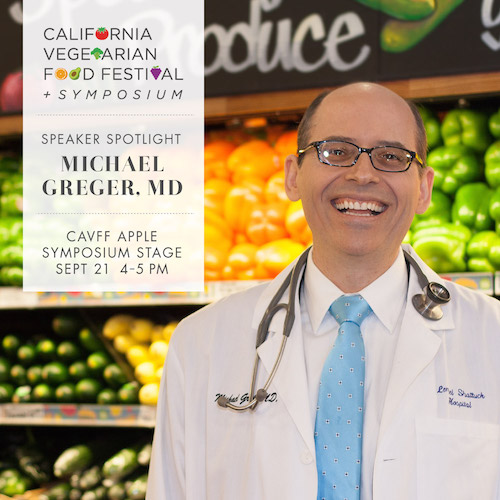 Another featured speaker is Lamiaa Bounahmidi, the founder and CEO of WeTheTrillions. Her company is a public benefit corporation on a mission to re-engineer preventative healthcare through food. Specifically at the festival, she will speak on how to overcome women's hormone imbalances with a nutrient-rich vegan diet.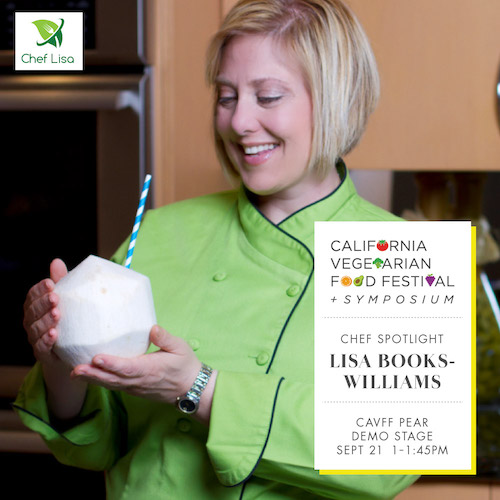 In addition to the lecture stages, the festival will offer the Pear Stage for cooking demos by celebrity chefs. Attendees will be invited to sample bites of what is prepared: everything from breakfast power bowls to sangria seitan, and sweet potato glass noodles with stir-fried veggies. There will be a "Mind Zone" for such practices as Vedic meditation and foot reflexology, as well as a "Body Zone" for Pilates, Zumba, karate, yoga, and other active pursuits. 
On the Grapes Stage, a variety of musical entertainers will perform. For instance, the Berklee College of Music-trained Lilian Borunda will deliver her blues/rock/acoustic tones. The pair known as Individuo is composed of California songwriter Tiffany Joy and Colombian musician Maqui Reyes--they'll offer up their eclectic blend of musical energy. 
In the Kumquat Kids' Area, executive chef Lauren Mahlke will present a hands-on cooking demo for the younger set. She used to be a recipe developer for the We Olive franchise, and now focuses on creating delicious heart-healthy meals without the use of animal products. Children will also be able to participate in gardening and arts & craft activities. 
Approximately 60 vendors and non-profit organizations will man booths on the festival grounds. They range from Sporgy (artisan mushroom jerky) to Young Kobras (handmade gluten-free bread) to Empath Clothing (vegan fashion) to Veggiedome (hand-blown glass cloches). 
The festival is presented by U.S. Veg Corp, an eight-year-old, woman-owned company based in New York.  
Children 10 and under are admitted for free. Seniors, military personnel, and students are $15 each. General admission is $20 per person. VIP tickets are $50 and must be purchased in advance; VIPs are entitled to express admission, a swag-filled festival tote bag, and a festival tee shirt. To purchase tickets, go to: https://www.cavegfoodfest.com/index.php/festival-info/tickets