What does it mean to be weird?
Sponsored Post:
One small company. One loud message. One powerful mission.
The following is a sponsored post from our friends at

 

Crazies & Weirdos

.
What does an elephant eat? You may be asked if you decide to wear your Crazies and Weirdos "Eat What Elephants Eat" shirt in public. You can smile and reply with, "plants" or prepare a more creative answer – either way, you've entered into a conversation where you can talk about how the strongest land animal on earth is an herbivore and gets all the protein it needs from plants.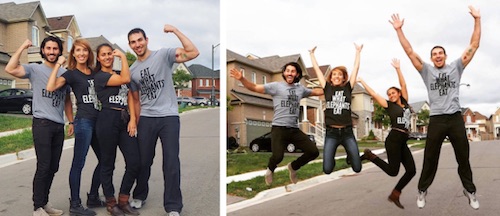 WEIRDOS @JOSEPH_ZAMBRI, @FRUITUPP, @MANGOSTEEN_QUEEN AND @THEVEGANROCKY SPORTING CRAZIES AND WEIRDOS "EAT WHAT ELEPHANTS EAT" T-SHIRTS IN THE HERD GREY AND ECO TRI-BLEND VINTAGE.
Crazies and Weirdos brings a whole new feel to animal rights activism. This successful New York based start-up produces hip, sustainable, eco-friendly clothing dedicated to the animal rights movement. Crazies and Weirdos also runs fundraising campaigns for specific animal-related charities to raise awareness about all animal causes.
This is not your average clothing company. Crazies and Weirdos uses organic cotton, recycled plastic bottles, eco-friendly materials and even bamboo and hemp to produce a variety of conversation-starting clothing items that are handmade in New York and 100% sweatshop-free.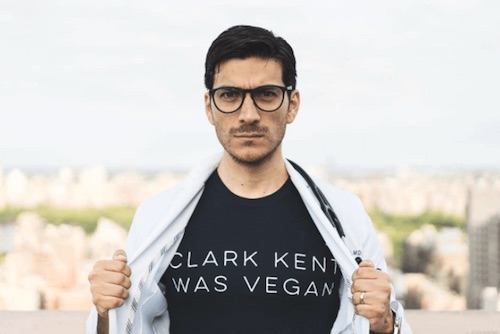 VEGAN DOCTOR MAURICIO GONZÁLES-ARIAS, M.D. WEARS "CLARK KENT WAS VEGAN" T-SHIRT IN ECO TRI-BLEND VINTAGE FROM CRAZIES AND WEIRDOS.
Clark Kent was vegan? Well, vegans do not believe in harming any living beings and do everything in their power to protect the innocent; so did Clark Kent. Your "Clark Kent Was Vegan" t-shirt from Crazies and Weirdos can open the door for this conversation and shed new light on what it means to be compassionate and want to save the world.
Feed a girl vegan food and watch her take over the world. It's true. Girls in the Vegan Girl Babe Gang move mountains. Check out the hashtag #craziesandweirdos to see for yourself.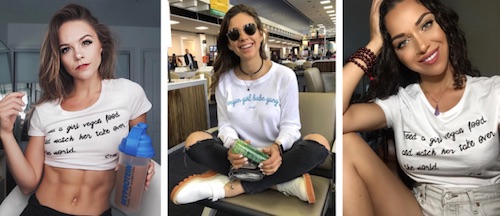 VEGAN BABES @NATURALLYSTEFANIE, @RAWVANA, AND @JOQUESSE_EUGENIA PROVE THAT FEEDING A GIRL VEGAN FOOD IS ONE OF THE KEYS TO CHANGING THE WORLD. 
We are the crazy ones; the weirdos who just want to help save animals. Pretty simple, right? We think so. So call us what you want—because not eating, hunting, harming, or exploiting animals is crazy and just plain weird.
SINGER/ACTRESS MILEY CYRUS SPOTTED WEARING CRAZIES AND WEIRDOS "SAVING ANIMALS IS SO GANGSTER" T-SHIRT IN MALIBU.