Big Environmental Focus at this year's CAVFF
LOS ANGELES—An Emmy-nominated broadcaster and world dance expert will be helping to give the third annual California Vegetarian Food Festival a distinctly earth-friendly vibe on the weekend of September 29-30 at Raleigh Studios in Hollywood.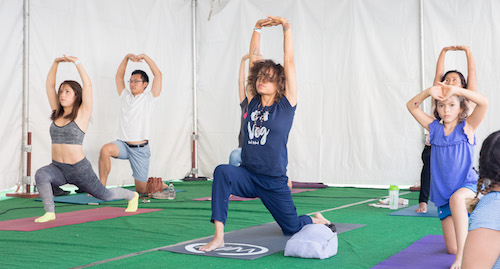 Nancy Pearlman coordinated the first Earth Day in southern California way back in 1970. Since then she has given her time and energy to safeguarding the earth's ecosystems as a broadcaster, journalist, college instructor, anthropologist, and outdoorswoman.
She was selected by the United Nations Environment Program as a Global 500 Laureate and has received many other honors including the Chevron Conservation Award. Her athletic achievements include completing the Western States 100-mile run, finishing the Ironman Triathlon, climbing more than 100 listed peaks in California and the tallest peak in Africa, and performing in equestrian events.
Pearlman will appear on the festival's Mind/Body Stage on Saturday, leading participants in ethnic dances and teaching about eco-friendly travel.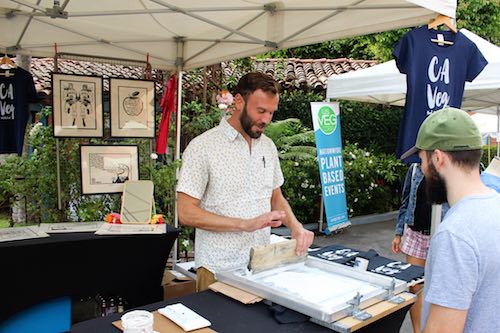 Another green program on the docket is a panel called "Beyond the Plate: A Culinary Climate Action Discussion." Taking place on Sunday afternoon, the panel will feature urban agriculture expert Dr. Ietef Vita, holistic coach Alkemia Earth, and artist/author Justin Bua.
Approaching the topic from a different angle, Abigail Steinberg will present a keynote talk on "Recipe for Success: an Insider's Guide to Bringing Your Natural Food to Market." She began her career at Zevia, helping it become the fastest-growing natural product in the country. Steinberg has worked as a successful consultant and senior manager in the natural food industry for almost a decade.
In addition to the speakers, the festival will showcase dozens of plant-based food and lifestyle vendors.  According to a recent article in the Journal of the Academy of Nutrition and Dietetics, "Plant-based diets are more environmentally sustainable than diets rich in animal products because they use fewer natural resources and are associated with much less environmental damage" (volume 116, issue 12, pages 1970-1980).
Toward that end, there will be exhibitors offering vegan versions of such palate-pleasing favorites as macaroni and cheese, ice cream, nachos, pizza, donuts, and milkshakes.
The festival will also feature talks by medical experts, motivational coaches, celebrity chefs, and an animal welfare investigator. The Kumquat Kids' Area will feature family-oriented activities such as storytelling and arts & crafts. Other areas of the festival will be devoted to musical entertainment, cooking demonstrations, and yoga classes.
The festival is presented by U.S. Veg Corp, a company which also presents plant-based events in New York City and Scottsdale, Arizona. For more information or to purchase admission tickets, visit http://www.cavegfoodfest.com.