Oodles for Families and Children at the 2018 CAVFF
LOS ANGELES--"Changing lives, one little bean at a time" is the motto of Lean & Green Kids, the anchor for the Kumquat Kids Area at the 3rd annual California Vegetarian Food Festival, taking place at Raleigh Studios in Hollywood over the weekend of September 29-30.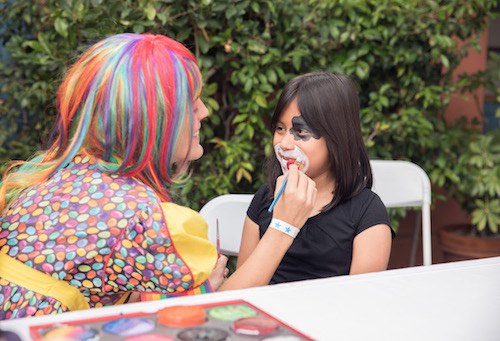 Young festival-goers will be able to take advantage of a variety of activities geared just for them, including storytelling, arts and crafts, and educational games. Their parents and caregivers will find a plethora of free pamphlets about the numerous benefits of a plant-based diet, plus recipes and other helpful resources.
Along with the adults, the children are invited to sample all kinds of vegan tidbits that will be offered by scores of vendors on site.  For example, Avocadamama will purvey vegan mac & cheese in a variety of flavors. Cena Vegan will showcase its plant-based tacos, burritos and nachos. Not to be missed, Fried Out will offer its signature fried ice cream delights.
Engaging musical entertainment will be onstage for all to enjoy as well. Kids will want to be on hand when singer Marissa Hollenback attempts to break her own 38-second record for holding a single note. She will be going for 52 seconds at the festival! Her debut album is entitled Things We Leave Behind, and she is currently the principal musician for Norwegian Cruise Lines.
Another entertainer to wow all ages is Vincent Powell, who was a Top 10 male finalist for season 12 of American Idol on Fox. He has sung backup for such artists as Whitney Houston, Kim Burrell, Letyoa Luckett, and Byron Cage. Through his music, he likes to raise awareness of children's issues, and as such frequently appears at meet-and-greet athletic events with the Houston Astros.
But Plant-Based Records might present the most unique program at the festival. Led by Alkemia Earth and DJ Cavem, audience members can watch spellbound as patented technology turns fresh produce into live musical instruments before their eyes.
For filling up the cuteness quota, families can head over to the live animal adoption area where Los Angeles Animal Services will showcase dogs and cats in need of permanent homes. Other animal advocacy groups such as Best Friends and Brother Wolf will staff information tables. Best Friends Animal Society is the event's official charity partner this year.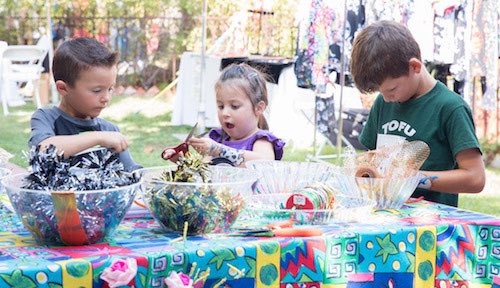 In addition to the child-oriented features, the festival will present a variety of keynote speakers, cooking demonstrations, fitness classes, and a charity raffle.
The festival is presented by U.S. Veg Corp, a company which also presents plant-based events in New York City and Scottsdale, Arizona. For more information or to purchase admission tickets, visit www.cavegfoodfest.com.
Special note: children under 10 are admitted free.